Philcoin Expands into the Asian Market with BitForex Listing
Toronto, Ontario–(Newsfile Corp. – April 29, 2023) – Developed by the PHL Foundation Inc., Philcoin aims to tackle the digital inequality experienced by nearly three billion unconnected individuals worldwide by providing secure, low-bandwidth connectivity to everyday Web3 services, including social media, commerce, education, and entertainment.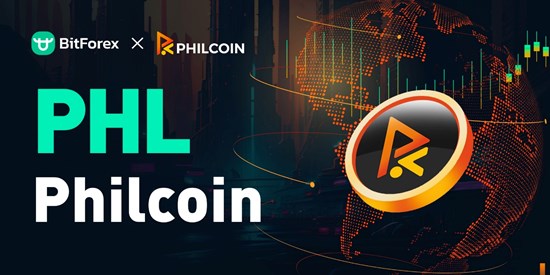 Philcoin X BitForex
To view an enhanced version of this graphic, please visit:
https://images.newsfilecorp.com/files/8840/163827_fc2ee7baf4b7caab_001full.jpg
According to the State of Mobile Internet Connectivity 2021 report, hundreds of millions of people remain unaware of the Internet's existence, emphasizing the need for increased awareness campaigns and outreach efforts. Philcoin's charitable mission is to create a worldwide system where individuals with limited internet connectivity can access better connectivity and bandwidth through optimized low-bandwidth digital platforms, enabling multimedia communication and commerce.
The Philcoin ecosystem comprises eight main components: Philcoin, PHILChat , PHILEducation, PHILStream, PHILGaming, PHILSocial, PHILCast & PHILEarn. Philcoin, the native cryptocurrency, is used for transactions within the ecosystem and can be traded on various cryptocurrency exchanges. Of their main products and features; PHILSocial is a super social app where users can post media, create their own causes to raise funds or give back; PHILEducation is an education platform that provides US-accredited soft-skills training courses; and PHILEarn is where users can stake their Philcoin tokens and earn up to 15% APY and earn NFT rewards for referrals. 
To be part of the Philcoin community, users can download PHILApp from the App or Google Play stores, create their wallet and enjoy the numerous products and features available.
About PHL Foundation Inc.
Philcoin is an ecosystem built on the principles of Bitcoin – to change the way giving happens. It is committed to solving real-world problems through its give-and-earn ecosystem. At the heart of Philcoin is PHILApp, a super dApp that helps grow people and communities. While users chat, connect on social media, learn, listen to music, play games, and more, they can earn and give back at the same time.
Philcoin (PHL) trading opened on BitForex on 25th, 2023. This is a huge development in the Philcoin ecosystem regarding adoption, as BitForex hosts thousands of daily traders on its platform. The token listings are made by a careful scrutiny process so that the investors get a safe trading experience.
For more information about Philcoin, please visit https://philcoin.io/
Contact:
Name: Tatum April
Email: [email protected]
Address: Concord Tower – 3005. Media City.
To view the source version of this press release, please visit https://www.newsfilecorp.com/release/163827