Laser Love, a Medical Spa Clinic, Receives 1 Million Fund Prior To Launching
New York, New York–(Newsfile Corp. – May 15, 2023) – Laser Love's new high-growth business model has gained investor attention and has secured one million in funding before opening its doors in May 2023.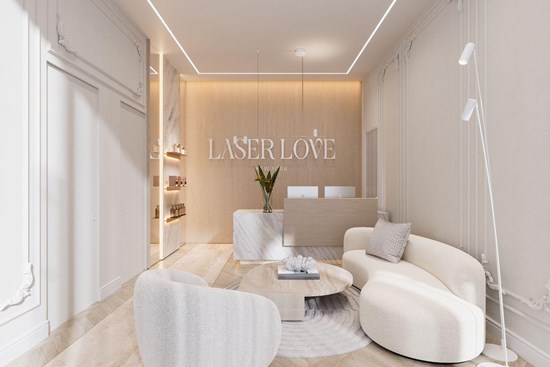 Laser Love Medical Spa Clinic in New York City

Laser Love introduces a brand-new approach to laser hair removal services that prioritizes women's comfort and experience.
The company has conducted extensive research and surveys and gained a solid understanding of women's disengagement and sentiments regarding laser hair removal services. It has invested a lot of time and resources into developing a novel solution that does away with the unpleasant and uncomfortable experience that most women associate with laser hair removal.
"Many women don't want to do laser treatments but want to be hairless. We aim to change that by offering services where no woman will have to experience these negative feelings ever again," said Laser Love Founder, David Eliyahu.
Laser Love has created a soothing atmosphere backed by effective technologies that makes it a highly satisfying experience for clients. With the company's growing popularity, it has caught the interest of investors.
"The one million investment is a testament to the high-potential growth we can bring to the table. We are thrilled about how we can maximize this investment to scale our service, satisfy the needs of those who seek hair free smooth skin, and improve the industry," said Eliyahu.
Laser Love aims to be the leading provider of advanced laser hair removal services in New York. It deploys cutting-edge equipment and technologies that apply a clinically proven laser hair removal method that is painless and safe for all skin tones and types, including dark and tanned skin. The business complements its technological advancements with highly-skilled technicians and excellent customer service.
"We consider every aspect with utmost care and passion at Laser Love. Our innovations in hair removal treatments are driven by our passion, as evident in our name, to establish high standards of satisfaction for our clients," adds Eliyahu.
With their customer-focused approach, Laser Love aims to help more women acquire hair-free silky smooth skin easily and effortlessly.
About Laser Love
Laser Love is a cutting-edge laser hair removal center in New York City founded by David Elliott. The company is committed to providing women access to hair removal treatments and ensuring effectiveness and customer satisfaction. The business continues to offer exceptional services with its tranquil environment, knowledgeable and caring technicians, and cutting-edge FDA-approved technologies.
Contact Details:
Contact Person: David Eliyahu
Email: [email protected]
Website: https://laserlovenewyork.com/
To view the source version of this press release, please visit https://www.newsfilecorp.com/release/165080