HappyMiner Cloud Mining Will Join the Cryptocurrency Market by Providing Passive income from Bitcoin Mining
Oklahoma City, Oklahoma, May 10, 2023 (GLOBE NEWSWIRE) — HappyMiner is a cloud mining company that allows individuals to return investments through its cloud mining services. The company is pleased to announce new affordable cloud mining plans.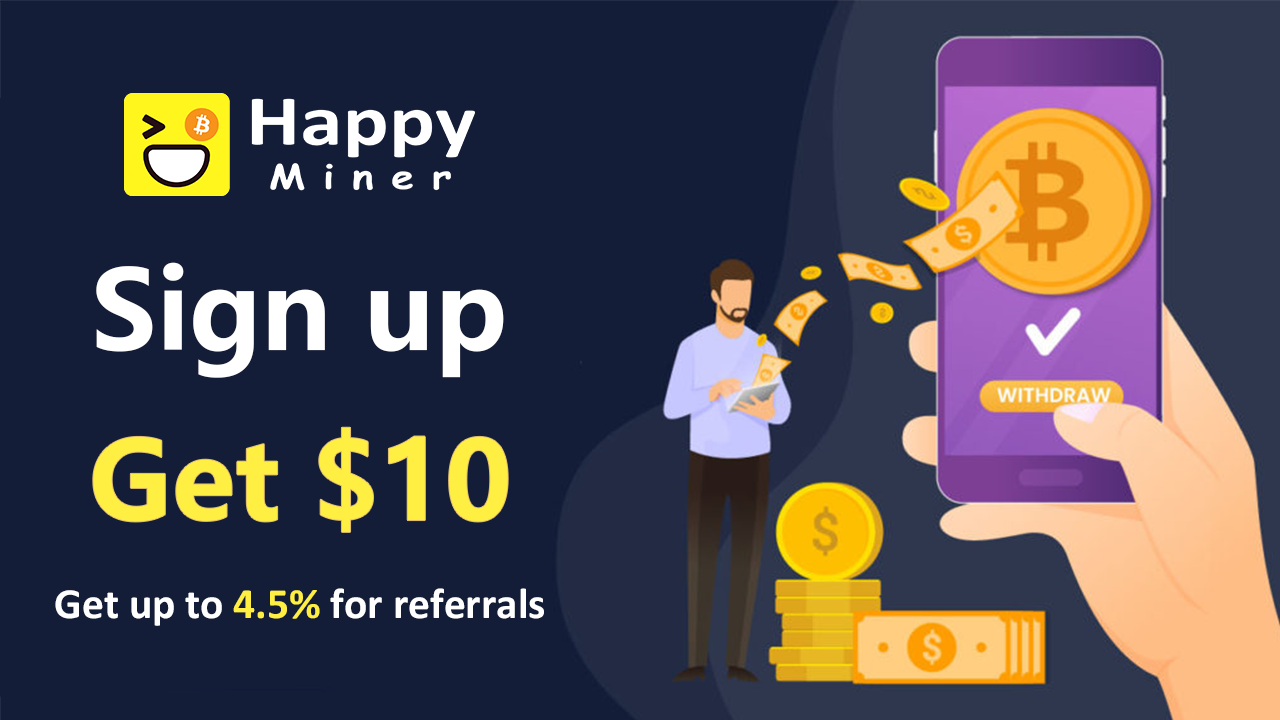 To address the latest innovation, HappyMiner announces new affordable cloud mining plans. It enables individuals to invest in cryptocurrency mining while minimizing the associated costs. By offering affordable cloud mining plans, HappyMiner helps to democratize the mining industry and make it accessible to a broader audience.
Including more, with the opportunity of $10, HappyMiner offers users a chance to acquire cryptocurrency. Additionally, the mining process is fully automated, meaning users can start mining with just a few clicks. HappyMiner provides exceptional services around-the-clock.
In addition, the platform's new plans offer credible features that attract investors, such as:
Those that sign up receive $10 right away. They will receive $0.80 daily, which they may use to purchase the Primary Mining package daily.
There is a $100 minimum deposit requirement. The users can create their cryptocurrency business without huge investments.
An easy and quick start procedure. In only a few minutes, register and begin mining Bitcoin.
On HappyMiner, users can daily benefit from cloud hash contracts (review available withdrawal methods on their website).
The users can leave the cloud mining industry at any time with HappyMiner.
The daily yield rate ranges from 8%, depending on the selected crypto package.
HappyMiner offers an affiliate program with 4.5% lifetime rewards.
It gives the opportunity to choose from different crypto contracts. 
 No overhead or electricity fees.
 24-hour online support.
DDoS and SSL protect the system.
Let's take a closer look at these packages:
1. Free Primary Mining: This contract is valid for 1 day and priced at $10. Its fixed return is $10.8
2. Bitcoin Mining: This contract is valid for 3 days and priced at $100. Its fixed return is $104.5
3. Litecoin Mining: This contract is valid for 7 days and priced at $500. Its fixed return is $563
4. BitcoinCash Mining: This contract is valid for 15 days and is priced at $1200. Its fixed return is $1545
5. Dogecoin Mining: This contract is valid for 30 days and is priced at $3000. Its fixed return is $4890
6. Dashcoin Mining: This contract is valid for 60 days and is priced at $6400. It has a fixed return of $15280
7. Filecoin Mining: This contract is valid for 90 days and is priced at $9600. Its fixed return is $29644
HappyMiner brings solutions for both experienced traders and newcomers to the market who are looking to participate in mining. The company brings game-changing development to the industry as it opens up the world of cryptocurrency mining to a wider audience and allows more individuals to take advantage of the potential rewards. The platform is truly disrupting the market and paving the way for the new era of cryptocurrency mining.
According to the CEO of HappyMiner, "Our mission is to make cryptocurrency mining accessible and affordable for everyone. With our new cloud mining plans, we are offering a cost-effective solution that enables anyone to start mining Bitcoin or other cryptocurrencies without having to worry about the associated costs and technical difficulties."
Furthermore, HappyMiner's cloud mining offers user-friendly services to all its investors. Users can start mining within minutes of signing up, with no technical expertise required. The platform also provides a range of tools and resources to help users to maximize their mining advantages, including mining calculators, profitability trackers as well as mining guides.
About HappyMiner:
HappyMiner is a licensed cloud mining company founded in 2018 in the United States. Like any certified hash provider, HappyMiner owns industrial facilities with a big tech park of professional Bitcoin mining rigs. Data centers are located in Iceland, Norway, and Canada. 2,800K+ individuals from all around the globe currently earn cryptocurrency on HappyMiner. visit its website at https://happyminer.us/
Disclaimer: The information provided in this release is not investment advice, financial advice, or trading advice. It is recommended that you practice due diligence (including consultation with a professional financial advisor) before investing or trading securities and cryptocurrency.
CONTACT:  Michael Junius

HappyMiner

support at happyminer.us