Ola Digital Health Launches Solutions for the Health and Wellness Industry
Tampa, Florida–(Newsfile Corp. – May 6, 2023) – Ola Digital Health, a leading solution provider in the digital health industry, is excited to announce the launch of its turnkey digital health and wellness solutions. ODH's comprehensive suite of products and reliable services is designed to help start-ups quickly prove their concept and established health and wellness businesses expand their services to improve revenue.
Ola Digital Health will be launching its range of new services in the coming months, including dental services, sleep apnea solutions, nutrition services, fitness programs, a community forum, an e-commerce store and a health condition library, among others. With plans to add 28+ health and wellness solutions that can be customized for any digital health start-up or health and wellness businesses, Ola Digital Health is committed to expanding health and wellness services and improving revenue.
With a customer-centric approach, Ola Digital Health aims to provide a range of cutting-edge technology solutions and services that cater to the diverse needs of its clients worldwide. Ola Digital Health's Platform provides MD services, mental health services, wellness programs, prescription services, home health and an FDA approved online vision test, among others, all of which are designed to enhance the overall well-being of individuals and businesses alike.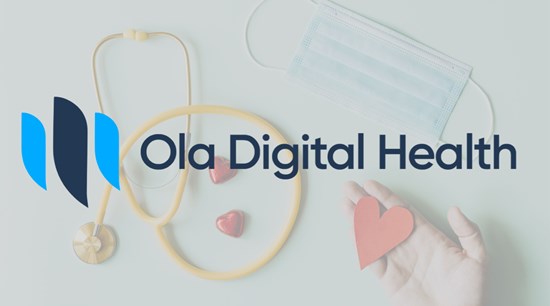 Holistic Health, a proprietary technology offered by Ola Digital Health, converts patient health into a number, and its preventive health review questionnaire identifies any underlying issue a patient may have and is not being diagnosed. ODH has built a robust provider network that includes MDs, physiotherapists, and nurses.
"Our mission is to bridge the gap between healthcare technology and those who need it most, reducing healthcare costs, increasing convenience and access, and improving the overall health of citizens in these countries. We are also thrilled to announce that we will launch in India by the end of this summer, bringing our innovative digital health solutions to a new market and expanding our reach even further," said Utkarsh Patel, CEO of Ola Digital Health.
Ola Digital Health is dedicated to positively impacting the world through digital innovation and by improving access to quality healthcare for all. Businesses and individuals alike are invited to join ODH on this exciting journey.
Media Contact:
PR Novo LLC
Gautam Dey
Address: 2915, 1603 Capitol Avenue, Suite 413A, Cheyenne, WY, US, 82001
Email: [email protected]
Tel: (325) 221-3634
To view the source version of this press release, please visit https://www.newsfilecorp.com/release/164954