Discover the DOGE Coin-Margined Listing on BYDFi Crypto Exchange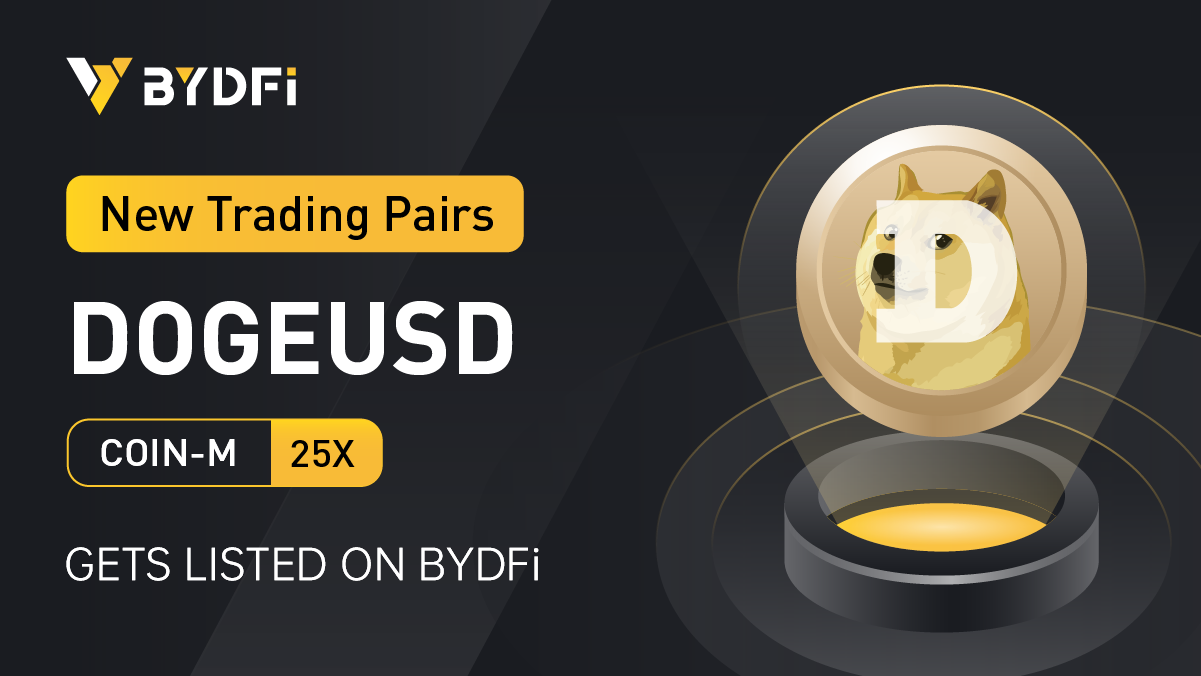 SINGAPORE, May 02, 2023 (GLOBE NEWSWIRE) — As a cryptocurrency exchange favored by individual investors and experiencing rapid growth, BYDFi has always been committed to providing users with high-quality products and services. For those who love Dogecoin, BYDFi is pleased to announce that BYDFi has officially launched a Dogecoin coin-margined new feature.
In addition to the two major cryptocurrencies BTC and ETH, Dogecoin is undoubtedly the most well-known among the general public. Supported by Tesla CEO Elon Musk, Dogecoin remains a popular meme-based cryptocurrency, with Musk promoting it continuously even after buying Twitter. 
Few crypto exchanges offer Dogecoin coin-margined trading services, only Binance, OKX and Huobi. In order to meet the needs of users, BYDFi has added Dogecoin as a coin-margined trading pair on BYDFi, making it more convenient for users to trade.
For individual investors who love Dogecoin, BYDFi can provide them with the most comprehensive trading features. In addition to buying Dogecoin spot, Dogecoin USDT-margined futures trading, Dogecoin lite contracts, Dogecoin copy trading, Dogecoin leveraged tokens, and the newly launched Dogecoin coin-margined trading are all available on BYDFi.
Through the Dogecoin coin-margined new feature, users can enjoy more trading opportunities and a better trading experience. BYDFi believes that the launch of this new feature will bring more opportunities and better experiences to users, while also further enhancing BYDFi's competitiveness and influence in the cryptocurrency market.
About BYDFi
BYDFi is a cryptocurrency trading platform for global investors. It has continued to bring professional, convenient and new trading services to global users since 2020. BYDFi provides users with a trading solution through Spot, Lite contracts, Inverse perpetual contracts, USDT perpetual contracts, Grid trading, and Copy-trading services.
BYDFi: https://www.bydfi.com
Media Contact: Jeanne Hsieh
Contact: [email protected]
Photos accompanying this announcement are available at: 
https://www.globenewswire.com/NewsRoom/AttachmentNg/6d5b74da-d196-42ea-8e5b-6487e30a4563
https://www.globenewswire.com/NewsRoom/AttachmentNg/8e371f60-8dcd-4a56-9af1-bfe5834f549a