Sell Bitcoin In Dubai to Start Offering Commission-Free Crypto Services Until June
Dubai, United Arab Emirates–(Newsfile Corp. – April 20, 2023) – Sell Bitcoin in Dubai (SBID), the premier OTC store operating in cryptocurrencies in Dubai, UAE, continues to deliver its visionary approaches to allow locals and tourists of the city, seamless transaction experiences. With a strong focus on digitization, security, and customer satisfaction, SBID continues to meet the need for fast, convenient, and accessible procedures by performing crypto trading with cash payment.
In recent years, UAE has become one of the leading cities of global decentralized financial systems. Dubai holds a most promising position in digitalization with its forward-thinking approach to innovation and technology. With a robust, growing ecosystem and years of experience, Sell Bitcoin in Dubai OTC shop is continuing to improve customer experience, increase operational efficiency year by year, and attract visitors from around the world.
Sell Bitcoin In Dubai Is Now Providing Cryptocurrency Services Free Of Commission Until June
SBID's cryptocurrency transaction service offers several key features, including competitive pricing, global support, and risk-free, fast, and secure transactions. Customers can also access real-time market data and consultation about blockchain transactions, allowing them to make informed decisions for their digital currency conversions. The one-stop reputable crypto exchange now offers its clients an opportunity to sell bitcoin in Dubai for cash by providing cryptocurrency services free of commission until June.
Located in Business Bay, SBID is one of the most suitable places for those who want to sell Bitcoin in Dubai. The OTC crypto shop is easily accessible to tourists and locals alike and has been designed to suit Dubai's bustling financial sector, allowing users to buy and sell 1000+ cryptocurrencies for cash in just a few minutes. The famous Bitcoin shop in Dubai plays an important role in the UAE in the increasingly popular cryptocurrency industry all over the world.
Selling Bitcoin in Dubai: A Comprehensive Guide for Digital Transactions
With SBID's Bitcoin shop, both local citizens and tourists of Dubai can easily sell their cryptocurrencies for cash in a convenient and secure location. Whether visitors are looking to sell popular currencies like Bitcoin, Ethereum, Tether, or any other cryptocurrencies, they can count on Sell Bitcoin in Dubai's reliable and efficient service.
Selling Bitcoin (BTC) in Dubai can be done safely if the right steps are taken. The exceptional service of the renewed Bitcoin shop allows users to convert their Bitcoins to cash in just three steps.
SBID's Bitcoin transaction service is quite simple.
The first step is for customers to come to the Bitcoin shop in Dubai with their official ID or passport.
Next, the store's expert team calculates the value of Bitcoin and presents offers to customers.
Finally, customers can instantly cash out their Bitcoins if they agree to the rate.
While this service allows customers to sell their Bitcoins quickly and securely, it also stands out for its fast transactions.
About Sell USDT in Dubai OTC
SBID (Sell Bitcoin in Dubai) is the finest crypto over-the-counter shop for cryptocurrency transactions in Dubai, UAE. Visitors can quickly and effortlessly buy many different cryptocurrencies, including popular options such as Bitcoin (BTC) and Ethereum (ETH), as well as stablecoins such as USDT. SBID presents a simple transaction process that is accessible to locals and tourists.
Company Name: Sell Bitcoin in Dubai
Location: Office 10040 10th Floor, Exchange Tower, Business Bay – Dubai – United Arab Emirates
Phone: +971585666767
Email: [email protected]
Contact Person: Khaled Saeed
Contact Person title: Public Relations
City, Country: Dubai, the UAE
Website: www.sellbitcoinindubai.com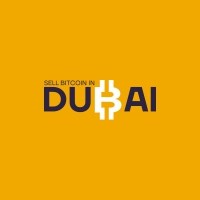 To view the source version of this press release, please visit https://www.newsfilecorp.com/release/162900