Stabolut Launches New Bitcoin-backed, Decentralized Stablecoin, USDB
Introducing a dollar-pegged, Bitcoin backed stablecoin, built without dependencies on banks. Becoming available on a private beta starting today, USDB, a stablecoin that has been built in a revolutionary approach that will reroute the crypto markets unlocking new opportunities for fast and simple trades to power exchanges, financial institutions, businesses, developers, and users.
HONG KONG, March 29, 2023 (GLOBE NEWSWIRE) — Stabolut, a startup that is building a completely new worldwide payments ecosystem and the issuer of the USDB, today announced that it has just launched a fully decentralized, dollar-pegged stablecoin called USDB. Available as of today, March 29th, 2023, USDB is a stablecoin issued under a groundbreaking model that's built on decentralized pillars of trustless infrastructure and security that have made Bitcoin the world's most trusted and reliable cryptocurrency.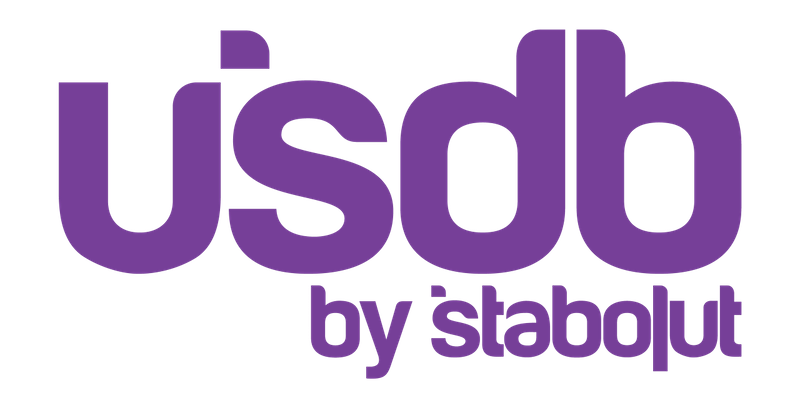 USDB enters a very hot market, as stablecoins total 140 billion in capitalization, which is currently expected to grow to at least 1 trillion. Simultaneously, opinion leaders in crypto have been asking for a truly decentralized and privacy preserving stablecoin that everyone in the industry can trust, set up with verified and audited assets and invulnerable to shut downs. 
"Stabolut is setting the new industry leading standards for moving financial value across the internet and crypto markets with USDB," said Eneko Knorr, co-founder and CEO of Stabolut. "There's clear market demand from users for a reliable stablecoin choice, given the collapse of UST -Terra Luna's stablecoin-, as well as witnessing the recent instability caused by the de-pegging of USDC following the recent bank failures we've seen this year. With USDB, Stabolut is helping to unlock a new era of transparent privacy-preserving, fast, inexpensive, secure and interoperable exchange across the globe." said Julian Beltran, co-founder and CTO of Stabolut. 
For a truly decentralized economy, a decentralized currency is essential. In May 2022, Stabolut embarked on the development of USDB, a Bitcoin-backed stablecoin designed to reflect the value of the US Dollar through an innovative method: shorting Bitcoin via a Bitcoin inverse perpetual swap. Asset-backed USDB eliminates the need for bank accounts, ensuring immunity from crackdowns or frozen funds, and bolstering complete privacy and resilience. Fiat-backed stablecoins face centralization and regulatory hurdles, limiting access and innovation while increasing counterparty risk and reducing user privacy. USDB's approach aligns with Bitmex co-founder Arthur Hayes' Nakadollar (NUSD) concept.
"Our solution addresses the limitations of fiat-backed stablecoins, which suffer from centralization and regulatory challenges. By mitigating counterparty risks and enhancing user privacy, we aim to expand accessibility and foster innovation in the stablecoin market." said Eneko Knorr. 
USDB will power cross chain transactions and inter-chain exports across all the ecosystems and beyond, providing users and exchanges with a global stablecoin where they can take their power back from the western financial system and interact with their money on their own terms no matter where or who they are. USDB will work broadly with Bitcoin compatible wallets, protocols, and other blockchain services.
To learn more about the USDB stablecoin, visit the Stabolut website.
About Stabolut:
Stabolut is a company that is building a complete ecosystem for payments around the globe. Started by serial entrepreneurs with a broad experience in tech and crypto, Stabolut is the issuer of the USDB stablecoin, a digital currency that is poised to solve all the issues and concerns other stablecoins have, with a clear goal to become one of the most widely used stablecoins. Stabolut received funding from the co-founders of Dextools.io, an ecosystem with 30 million monthly visits that allows traders to track information about all the decentralized markets. Learn more: www.Stabolut.com 
Media Contact:
Eneko Knorr
[email protected]
+1 (415) 940-1029
Stabolut LLC
www.Stabolut.com